Become an Installer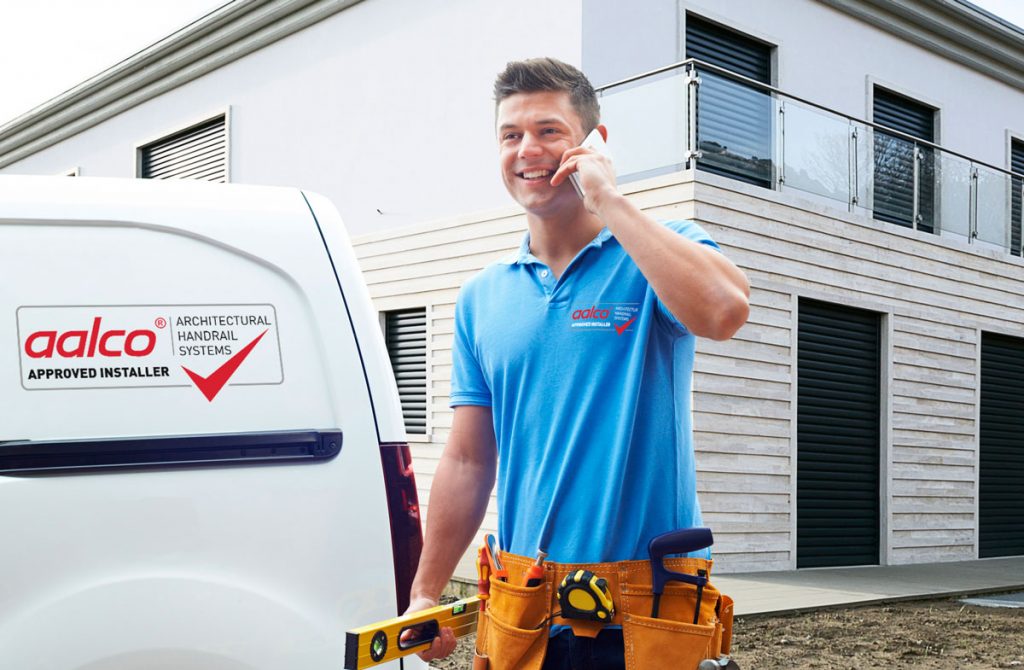 We are looking to expand our nationwide network of approved installers and so, if you think your business has got what it takes, apply today.
What is an Aalco Approved Installer?
A company that can demonstrate the capability to work with stainless steel handrail systems and match the installation with the quality of the system, to deliver 'the complete package'. A company that can match our high product standards with a proven track record for quality and reliability.
Why choose Aalco?
Aalco is one of the leading, independent suppliers and distributors of metals for architecture in Europe with 18 service centres in the UK all backed up by a central 'Metal Centre' in the West Midlands. The Aalco name is synonymous with quality, financial stability, continuity of supply and excellent service in all the markets it supplies.
What do you get from the Approved Installer Scheme?
Approved installers receive design assistance along with product and technical support from one of the UK's market leaders in the industry that will enable you to grow your business. Along with this, as one of our approved installers, our service centres will look to involve your business in project and contract work that is found in your area.
---
Register as an Approved Installer