The system allows the creation of glass railings through the use of the 'Da Vinci' clamp support. Thanks to the interchangeable anchorage, it can be adapted to any type of pillar. The moveable clamp enables the glass to be rotated around the mounted post, with a lateral locking mechanism requiring just a single support for a glazing panel.
General Characteristics
Da Vinci is an innovative glass clamp system based on an interchangeable clamp that can be used with almost any tube or newel post. By virtue of its circular shape, the accessory simultaneously supports two glass sheets.
The kit comprising rubber seals in different widths allows the use of monolithic or laminated glass of variable thickness.
Technical Features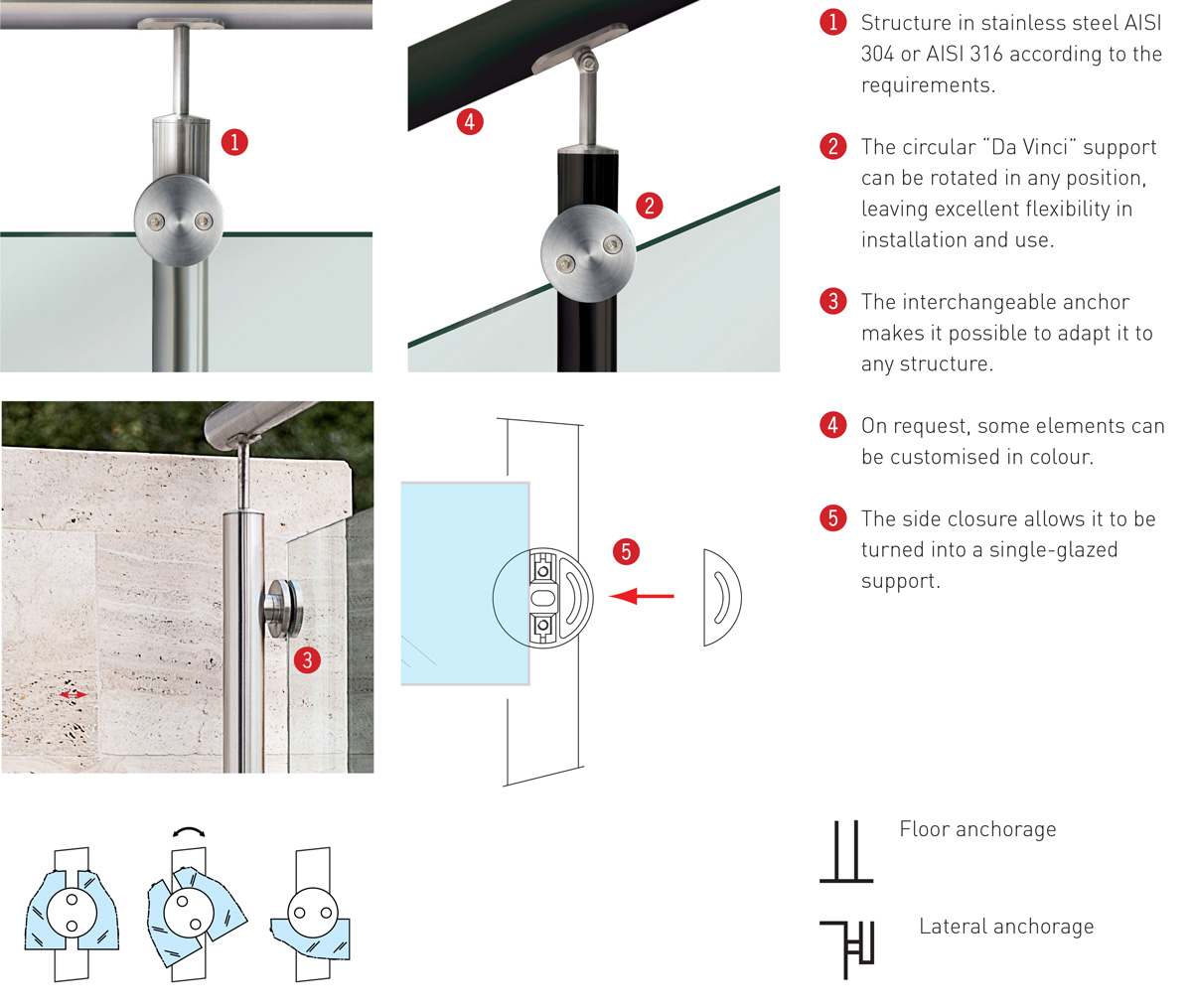 Specifications
Ideal for home and public use
Easy to install and adjust
No welding is necessary during installation
Possibility of use with safety plug or external plug without drilling the glass
Simple design
Customisable colour and finish
| | |
| --- | --- |
| Designed for: | domestic use and public places |
| Use: | internal and external |
| Variations: | floor or wall mounted |
| Applications: | stairs, balconies and balustrades |
| Material: | AISI 316 and 304 stainless steel |
| Infill: | glass |
| Glass thickness: | from 8 to 12.76mm |
| Upper finish: | satin or glossy stainless steel |